Tapered Floating Hose (Half Floating Hose / Dredging Hose)
Product Detail
Product Tags
A Tapered Floating Hose is composed of lining, reinforcing plies, flotation jacket, outer cover and hose fittings at both ends, it can adapt to the needs of floating dredging pipelines by changing the distribution of buoyancy. Its shape is usually gradually conical.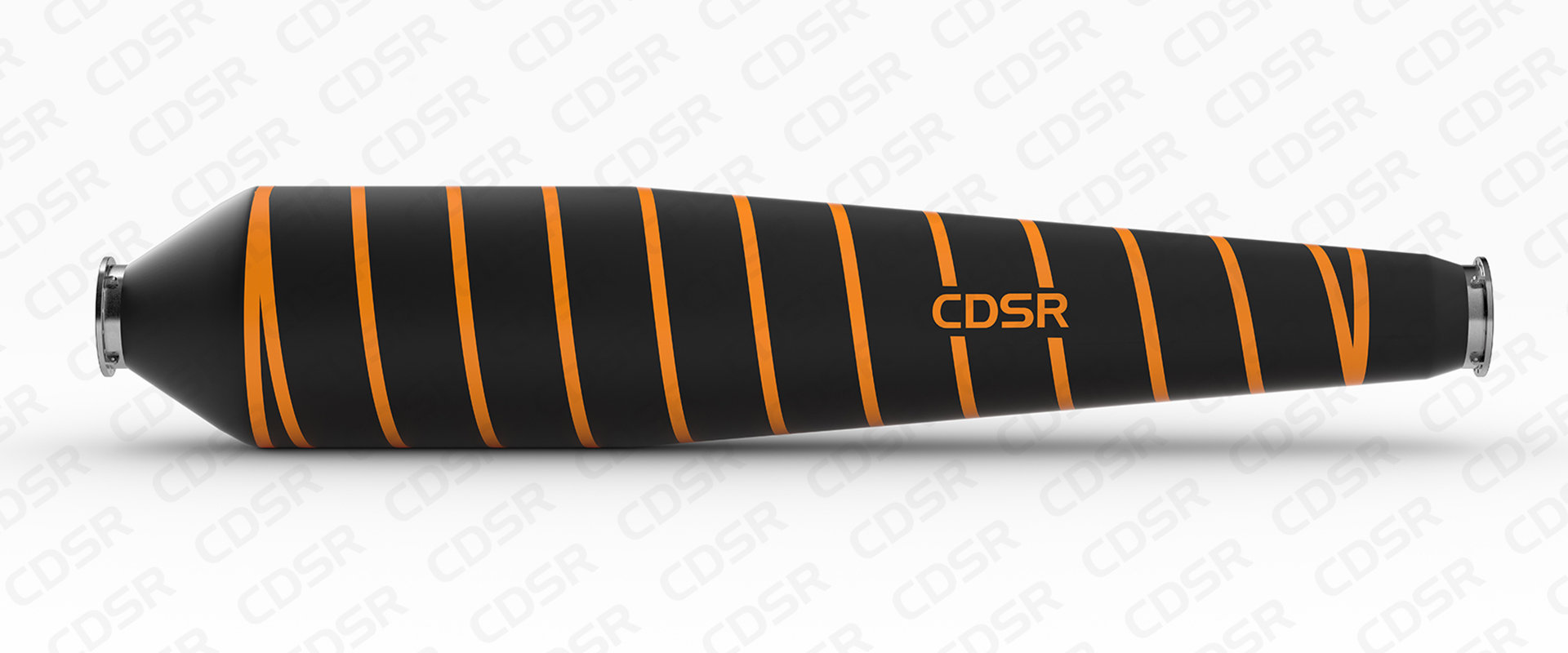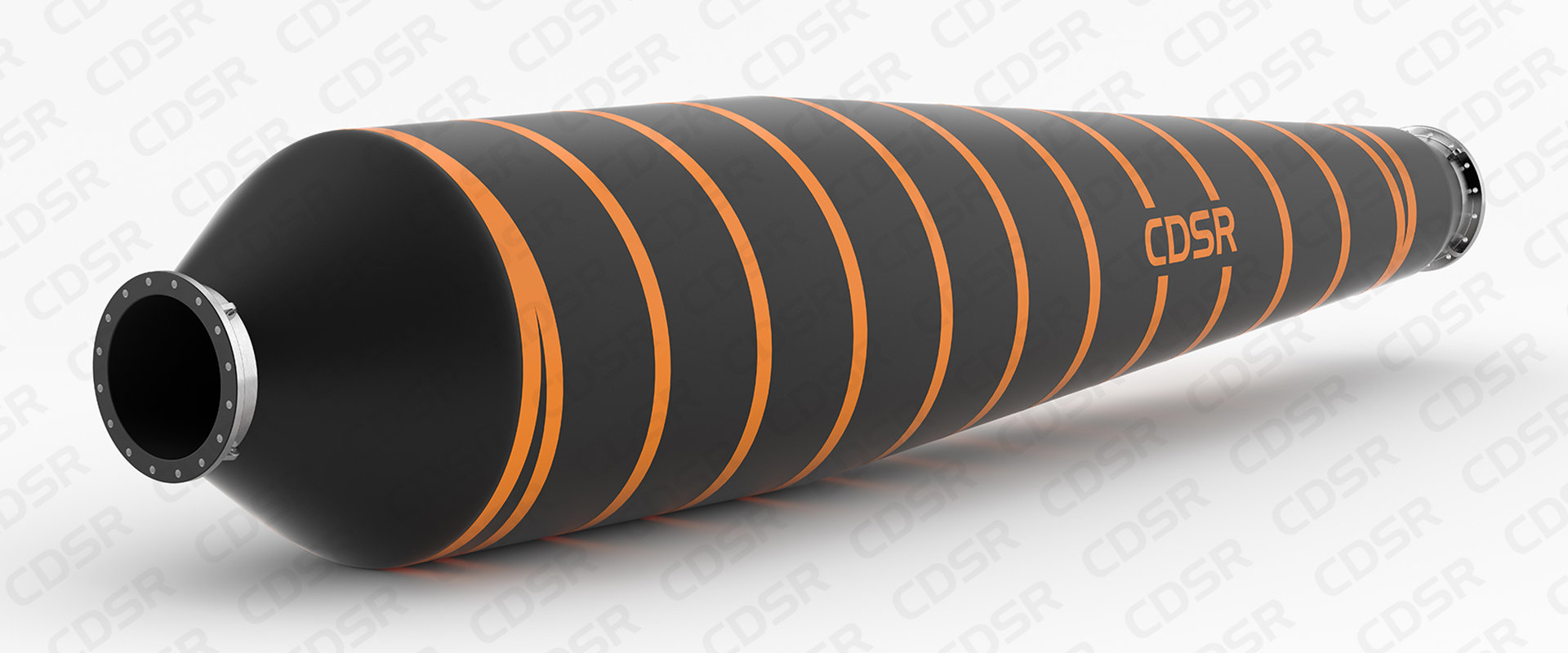 (1) UV-resistant outer cover.
(2) High wear-resistant lining, with wear-indicating colour layer.
(3) Good flexibility and large bending angle.
(4) Wide range of working pressure rating.
(5) High tensile strength and sufficient stiffness.
(1)  Nominal Bore Size

500mm, 600mm, 700mm, 750mm, 800mm, 850mm, 900mm, 1000mm, 1100mm, 1200mm

(2)  Hose Length

11.8 m (tolerance: ±2%)

(3)  Working Pressure

1.0 MPa ~ 3.0 MPa

(4)  Buoyancy Level

SG 1.4 ~ SG 1.8, as need.

(5)  Bending Angle

up to 90°

* Customized specifications are also available.
The Tapered Floating Hose is suitable for a variety of applications, it is mainly used in the parts that need to be bent in the pipeline. It can be used to connect the floating pipeline and the underwater pipeline, it can be applied as the hose connecting the pipe at the stern of a Cutter Suction Dredger and a floating pipeline, and it can also be use in the Bow Blow Hose Set of a Trailing Suction Hopper Dredger.
The transition from floating pipeline to underwater pipeline is realized by taking advantage of the good flexibility and moderate stiffness of Tapered Floating Hose and Slope-adapted Hose. The adopted layout scheme is: Floating pipeline + Tapered Floating Hose + Slope-adapted Hose + Steel Pipe + Slope-adapted Hose + Underwater Pipeline. During use, the hose set presents a lazy "s" bending shape, and can adjust its bending state to adapt to the water level difference caused by rising tide and falling tide, while ensuring the piple line is unobstructed. This is a successful layout scheme that has been practiced in China. In dredging projects out of China, there is another pipeline layout scheme for the transition from floating pipeline to underwater pipeline, which is: Floating pipeline + Full Floating Hose (SG 2.1) + Full Floating Hose (SG 1.8) + Full Floating Hose (SG 1.6) + Full Floating Hose (SG 1.2) + Buoyancy-free Hose + Underwater Pipeline, which is also an applicable scheme. Comparatively speaking, in the current competitive market, the layout scheme with Tapered Floating Hose has a much lower cost and is a cost-effective choice.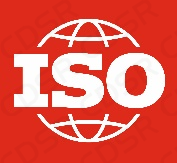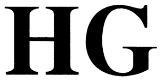 CDSR Floating Discharge Hoses fully comply with the requirements of ISO 28017-2018 "Rubber hoses and hose assemblies, wire or textile reinforced, for dredging applications-Specification" as well as HG/T2490-2011

CDSR hoses are designed and manufactured under a quality system in accordance with ISO 9001.
---
---
Write your message here and send it to us